DesignScout & The Elusive Website
Have you heard the saying, "The cobbler's son has no shoes?" This seems to have fallen true at DesignScout. My beloved design home of over two years created some of the most beautiful work I'd seen in design, but was somehow lacking it's own cohesive, beautiful, online presence. There was such a wonderful story to tell behind the legacy of DesignScout (over a decade of serving some of Chicago's most beloved brands will get you there) and we wanted to show it. After all that time, we decided it was finally time to show the world what we'd been up to.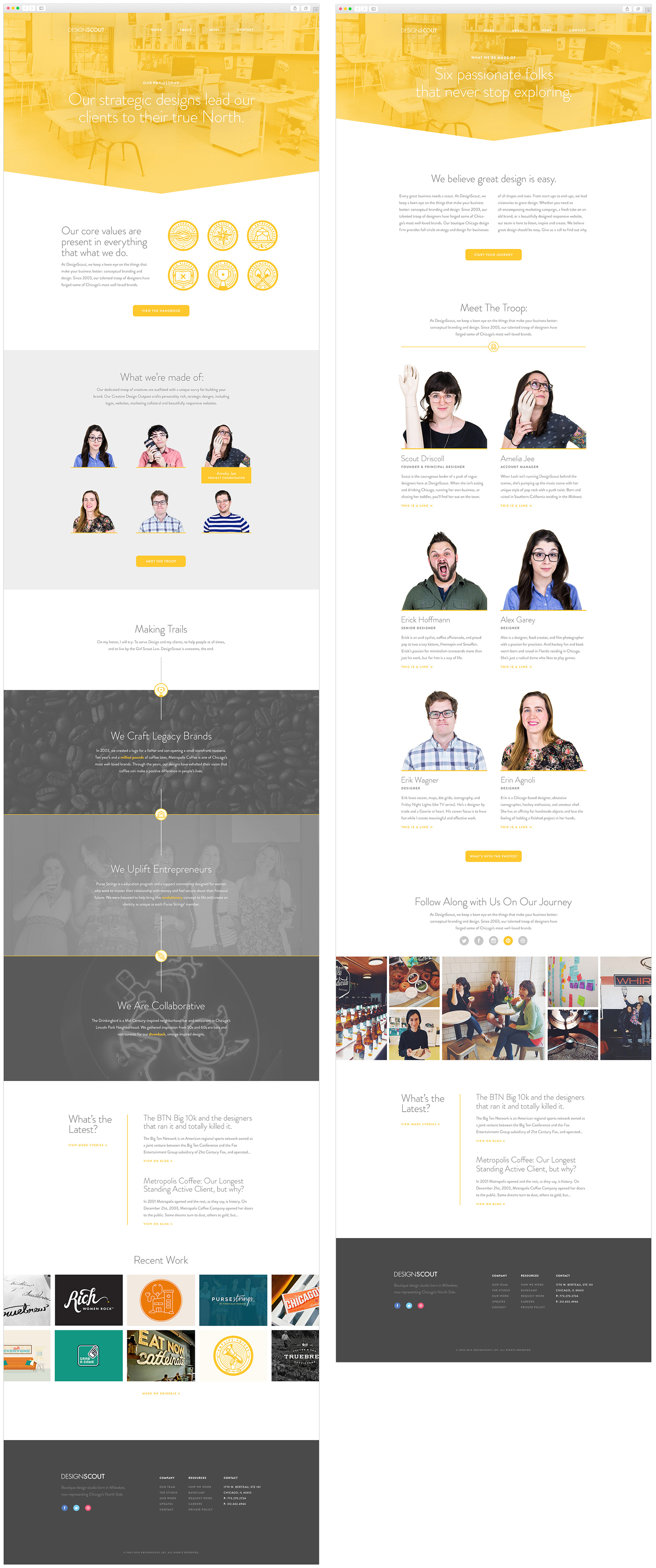 With a name like DesignScout you tend to go through life dodging Girl/Boy Scout puns and jokes and going as far as possible to avoid the connotation, but when it came time to write our narrative we chose to embrace it. That said, we wanted to keep our "scouting" references subtle and chose to let the language of scouting do most of the talking rather than the visuals. 

When you've been in the design business as long as DesignScout has, you've got quite the timeline of events to show for it. We wanted to take the idea of a trail map and abstract it into a linear timeline showing the growing progression of DesignScout; from a single freelancing college student to a bustling business with dozens of active clients and projects at any given time.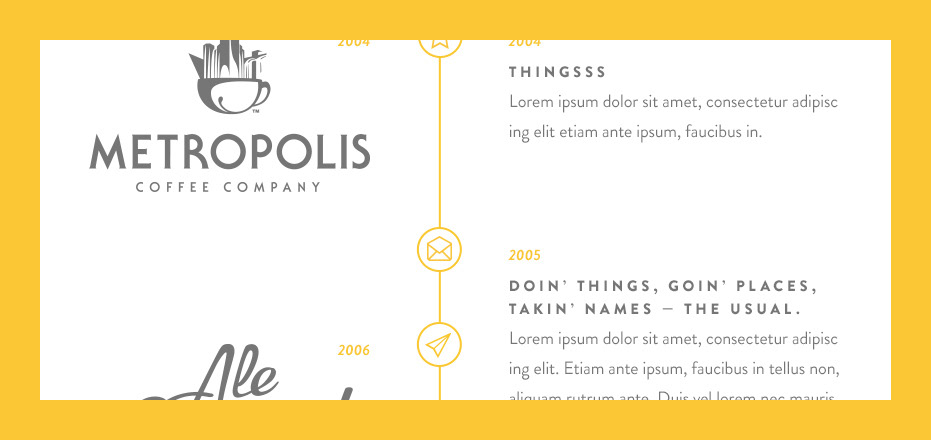 DesignScout does things a little differently than your average, run-of-the-mill design studio. Not only is the work beautiful, but there is a level of richness, strategy, and depth that we wanted to show off. Enter: the case study. More than just a gallery of pretty pictures, the case studies were meant to showcase the thought, strategy, and design that went into the brands that were built.