A 20-year veteran with more than $1.5 billion in career sales, Jennifer Ames is Chicago's leader in residential real estate. Together with her full-service team, she offers clients an unmatched level of market knowledge, service, and integrity. In 2014, The Wall Street Journal ranked Jenny among the top 50 agents in the United States.
Jenny's team has a unique approach to selling homes. Before putting a home on the market, they work with sellers to optimize the presentation of their home, to develop a strategic marketing plan, and to prepare customized marketing materials including brochures, floor plans, and photography. Once listed, they offer a comprehensive mix of high-quality print and web-based advertising venues as well as email feedback after each showing.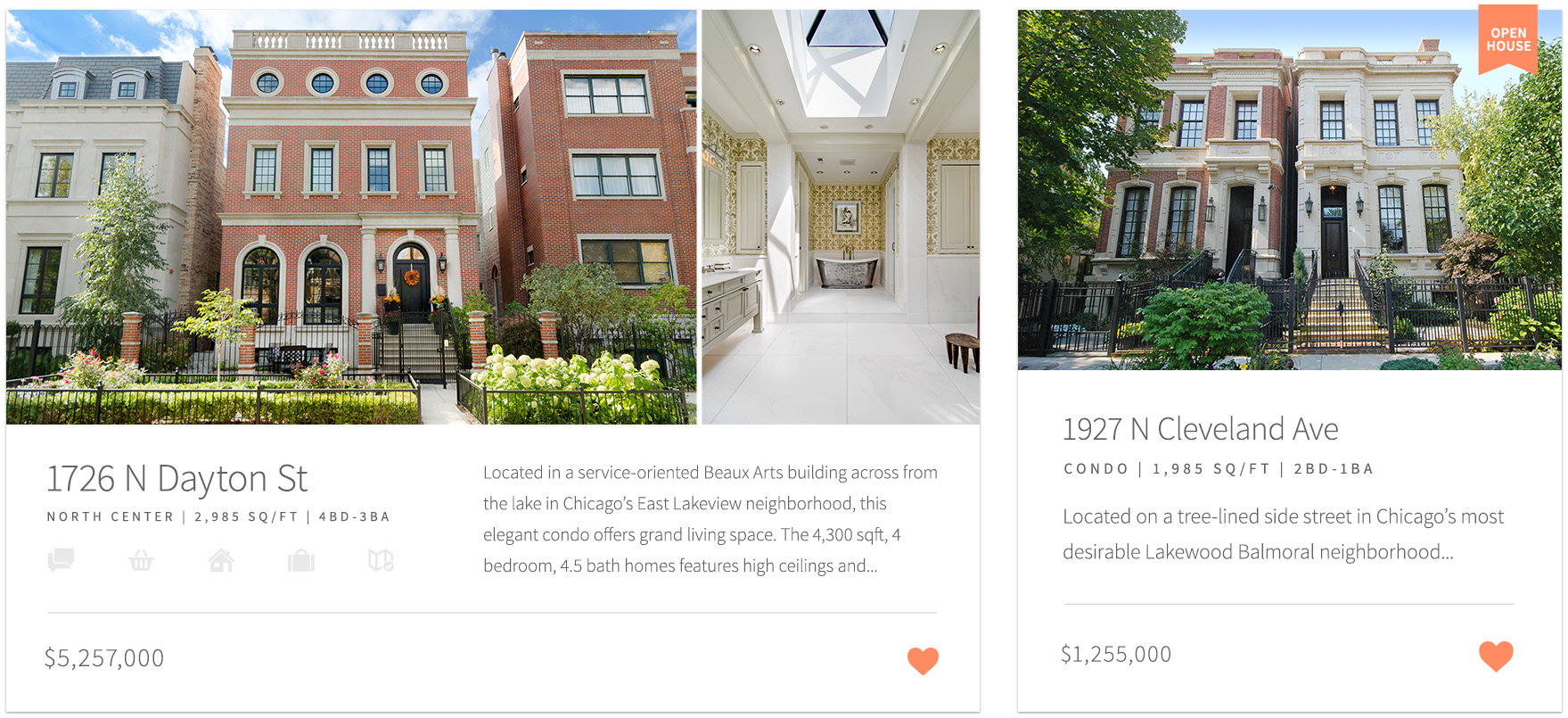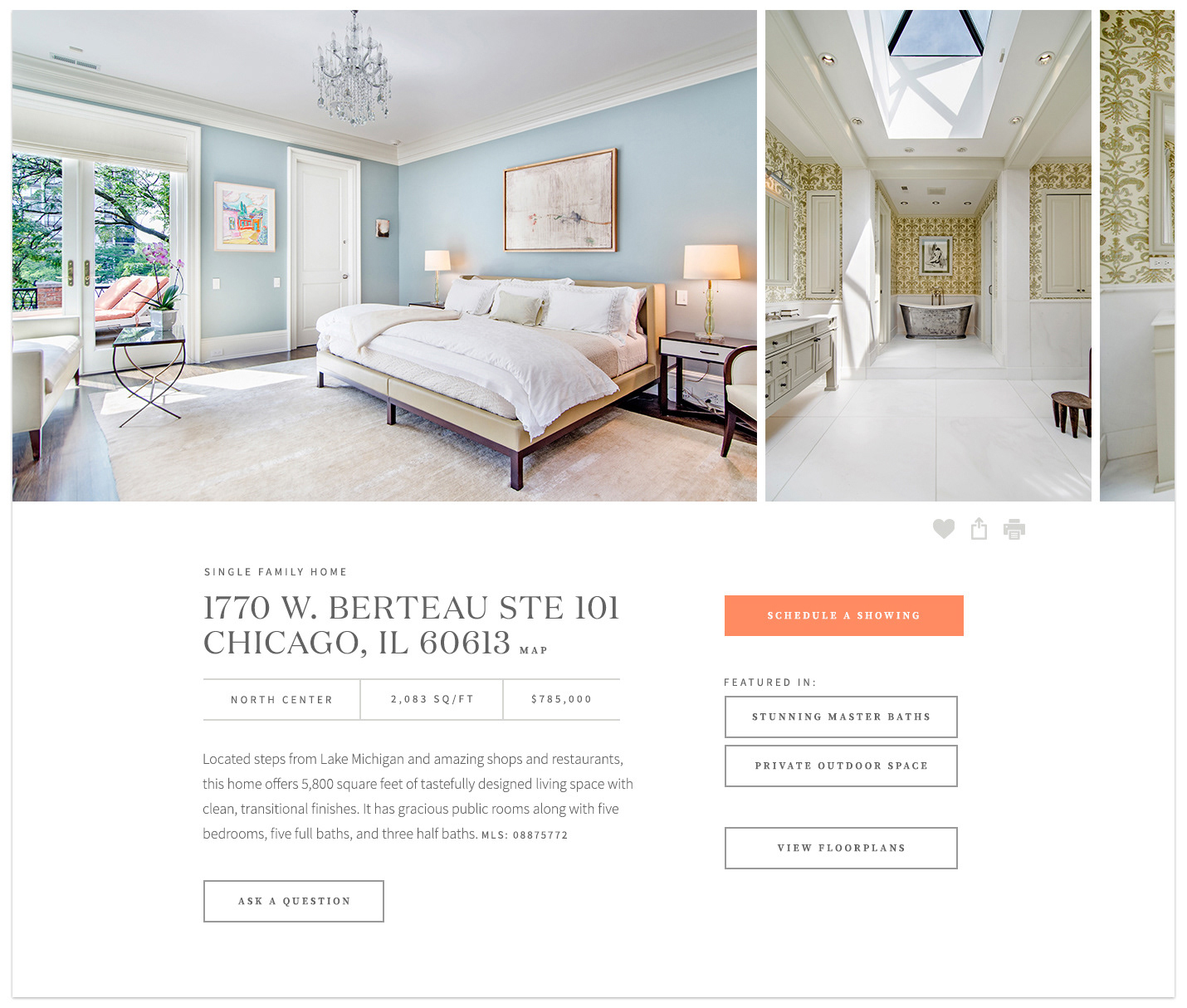 The creation of Jenny's site presented a unique challenge as there were several items on the wish list; displaying the beautiful photography (that Jenny takes of ALL her client's homes
herself
), telling the story of Jenny's real estate journey and family legacy in Chicago, as well as creating a robust filtering system to sift through all of her listings.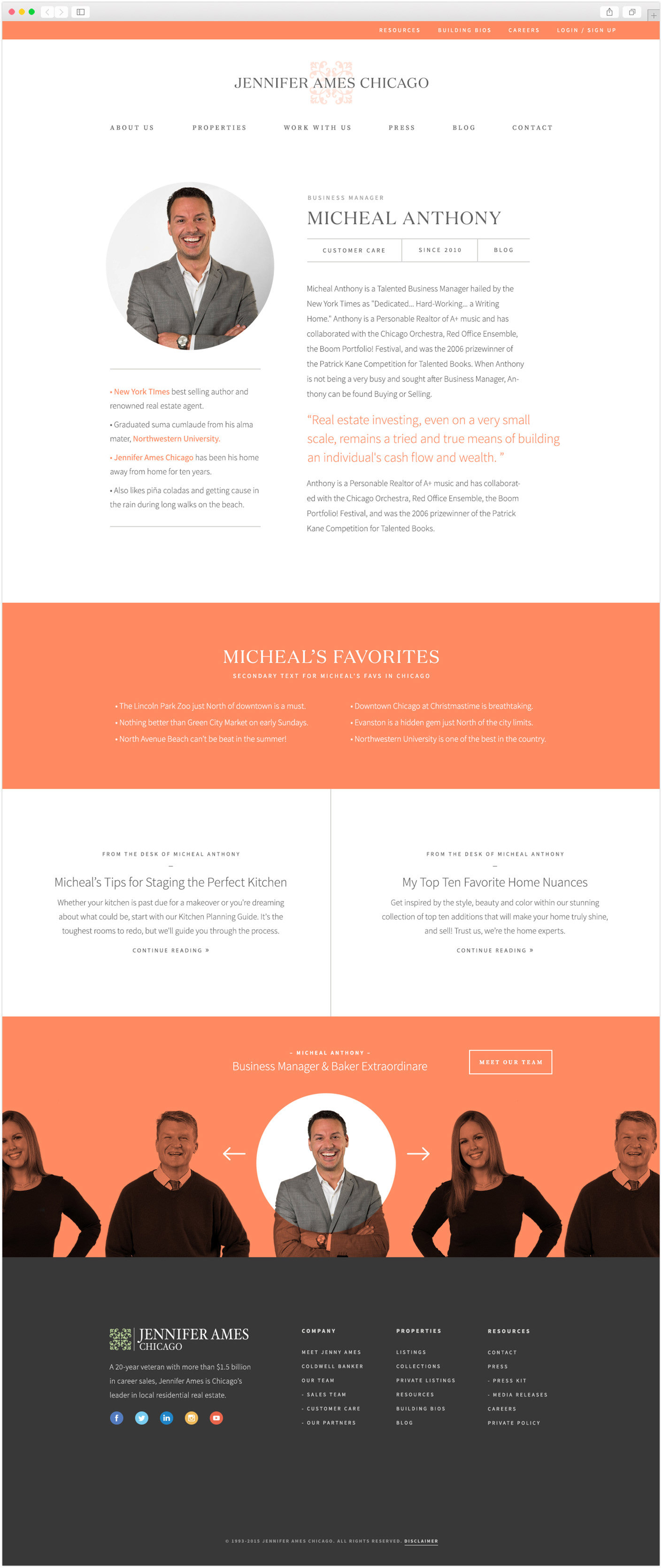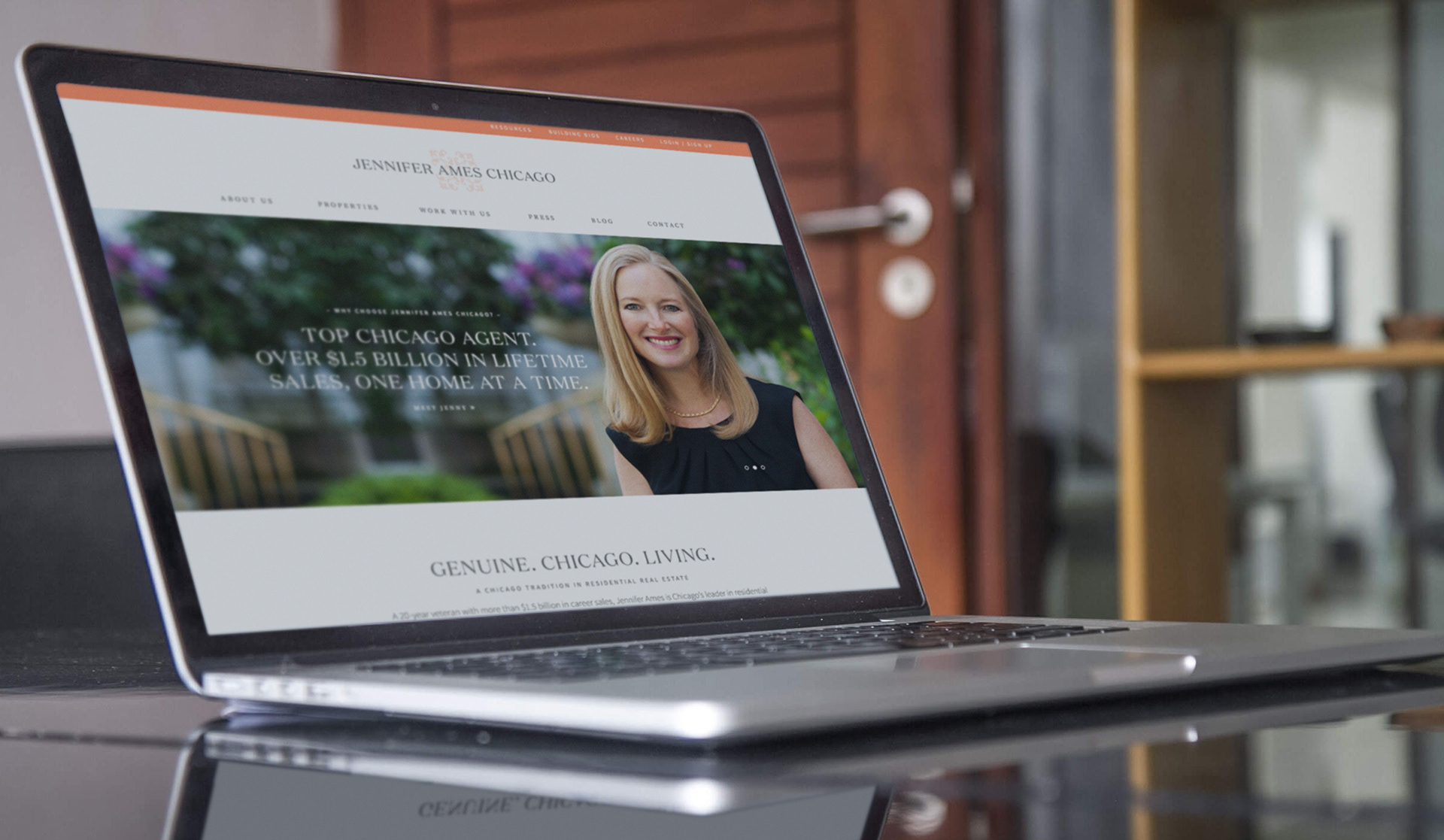 Bringing in some fun and unique functionality was a great way to help tackle the task of filtering Jenny's listings as well as displaying her rockstar team and sharing her personal story.